Sports hall Piran​, piran, slovenija
As part of the renovation of the Piran Sports Hall, we replaced the lamps in the hall with economical and more efficient LED lamps. In addition to savings, we also achieved higher levels of illumination in the hall with greater uniformity and less glare.
The replacement of classic lamps, which were mainly energy inefficient, will in the next couple of years pay back the costs of the investment in LED lighting with a noticeably lower consumption of electricity. The lamps that were chosen are of the highest quality both in terms of production and lifespan.
During the renovation, our experts chose the best possible lighting, achieving the appropriate levels of illumination, the appropriate uniformity of the space and minimizing the glare of the lights in the hall, so that the latter is as less disturbing as possible during the game in the hall. Despite everything, they did not forget about the economically acceptable price of the lamps.
Public lighting d.d. also carried out the installation of lamps and electrical connection in the hall and took care of the appropriate recycling of the existing lamps, in order to reduce the ecological impact on the surroundings.
Implementation date: 2022
Number of installed lamps:
20
Lighting area:
420 m2
Total connection power:
2,6 kW
Illumination levels:
>
500 lx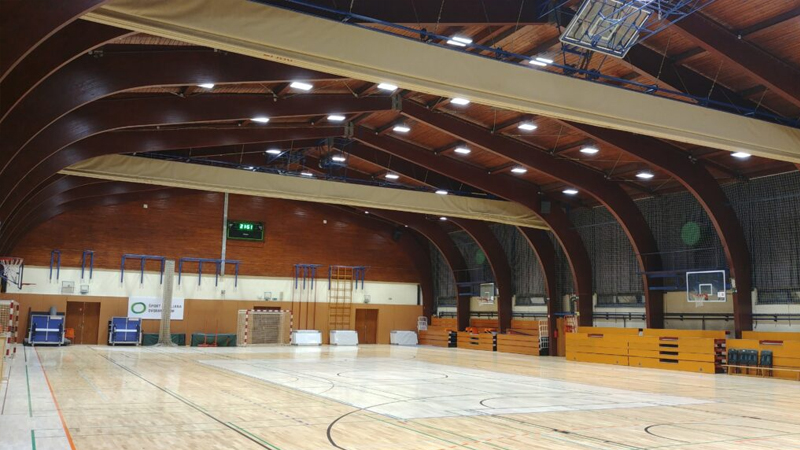 Under the EOL 2 project, we carried out energy renovation of the interior lighting in the Krim sports hall. We replaced all the lamps with energy-saving LED lamps, thus obtaining higher levels of illumination and much better conditions for sports activities.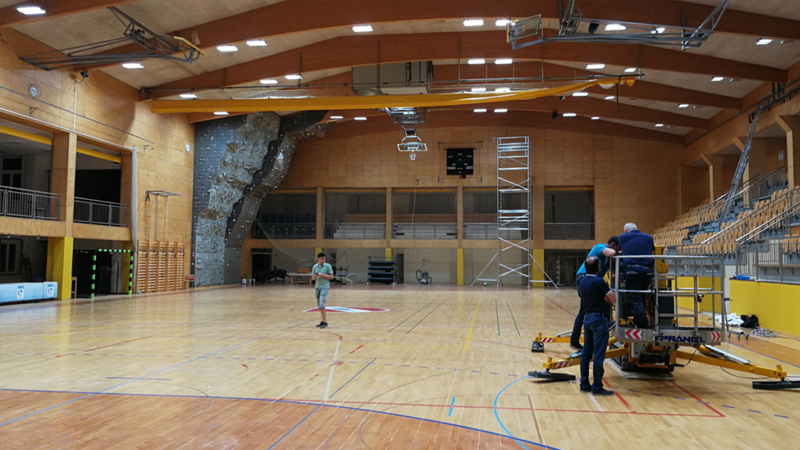 The municipality of Ribnica decided to renovate and replace the entire lighting system, which it also equipped with the possibility of regulation and management via smart systems. Renovation of safety lamps and electrical cabinets was also carried out.
With the renovation of the roof, the light shafts that let in daylight were closed, and the hall lighting is getting stronger and more energy-saving LED lighting. Adequate lighting levels provide better conditions for the game than the old lighting.