IKEA, LJUBLJANA, SLOVENIA
During the construction of the IKEA shopping center in Ljubljana, Javna razsvetljava d.d. (JRL) participated in the construction of external infrastructure, lighting, traffic lights and the final arrangement of the IKEA parking lot plateau and the associated connecting streets.
The infrastructure includes the arrangement of traffic lights and public lighting between Šmartinska Street and A. Novljana Street, as well as public lighting of the connecting road between Kajuhova and the roundabout in BTC, i.e. south road, where there is also the main entrance to the IKEA business center.
Complete public lighting was carried out on the IKEA platform itself, as well as all other lighting and power systems in the parking lot itself, such as:
ramps,
advertising tower
lighting,
flag lighting,
billboards,
charging stations for cars and connections for events,
video surveillance and sound system.
Implementation date: 2021
The Logatec central sewage treatment plant cleans municipal sewage in the municipality of Logatec. Javna razsvetljava d.d. performed all electrical installation work in the building and lighting in and outside the building. We also installed and connected all the electrical devices in the cleaning plant, connected all the electric motors and put the pumping station into use.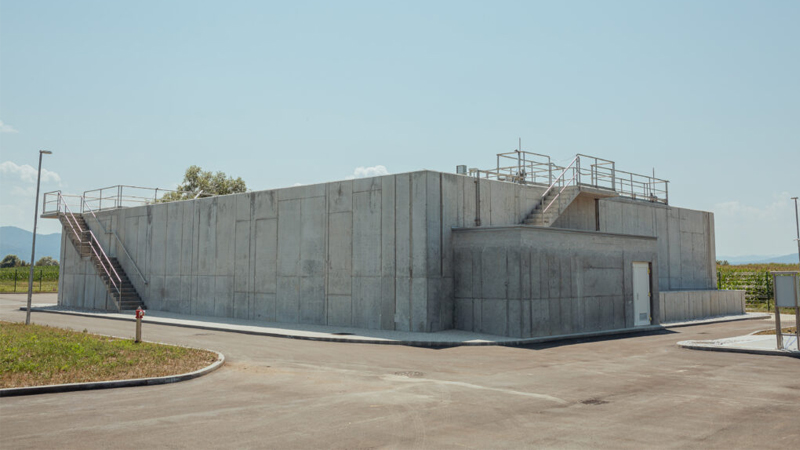 Javna razsvetljava d.d. carried out all electrotechnical work, internal installation connections, generator connection, public lighting and interior lighting, as well as electric motor system connections in the Vrhnika treatment plant, which will start operating in 2022.