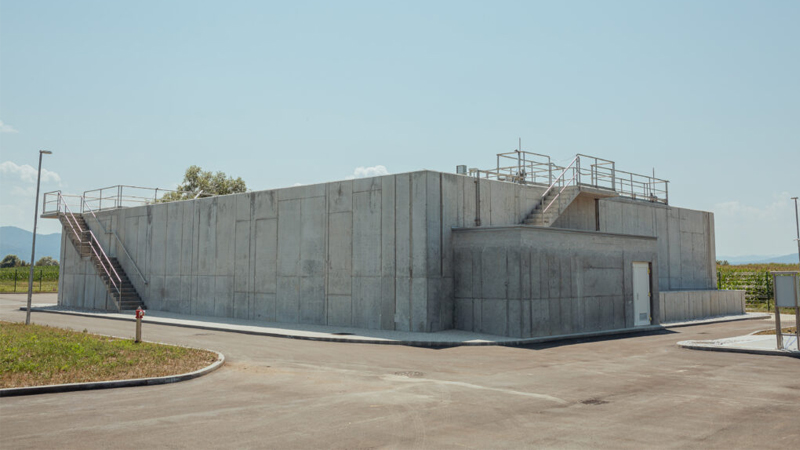 Javna razsvetljava d.d. carried out all electrotechnical work, internal installation connections, generator connection, public lighting and interior lighting, as well as electric motor system connections in the Vrhnika treatment plant, which will start operating in 2022.
During the construction of the IKEA shopping center in Ljubljana, Javna razsvetljava d.d. participated in the construction of external infrastructure, lighting, traffic lights and the final arrangement of the IKEA parking lot plateau and the associated connecting streets.
Energetic renovation of schools in Ljubljana
In cooperation with the Municipality of Ljubljana, as part of the EOL 2 project, which covers the energy renovation of larger buildings in the municipality, we carried out renovations for 11 buildings. Energy rehabilitation brings great savings in electricity.
The Logatec central sewage treatment plant cleans municipal sewage in the municipality of Logatec. Javna razsvetljava d.d. performed all electrical installation work in the building and lighting in and outside the building. We also installed and connected all the electrical devices in the cleaning plant, connected all the electric motors and put the pumping station into use.