In 2022, the stadium of the football club Dobrovce was modernized, both in terms of facilities and surroundings, as well as lighting. With the help of four lighting poles and several options for regulating the light flux, we installed the lighting and all associated elements.
We installed and replaced sports lighting on four tennis courts in Tivoli in Ljubljana. With work on the electrical installation and additional construction work, we have ensured suitable light conditions for playing tennis at night. The lighting of the tennis court complies with the standards and allows greater savings with higher levels of illumination.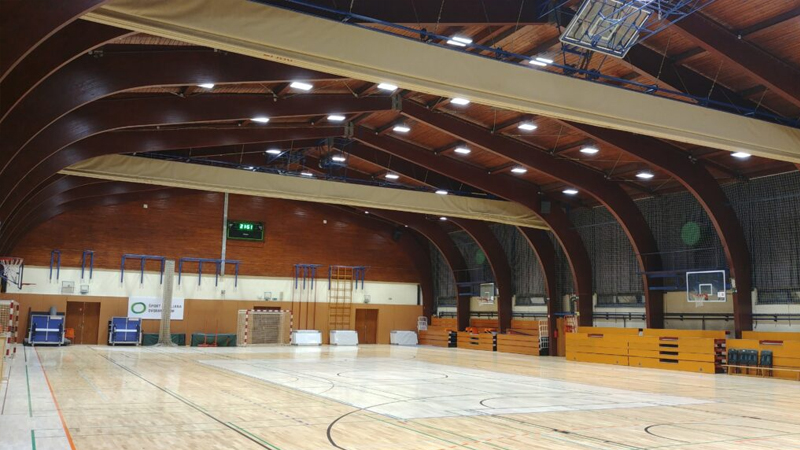 Under the EOL 2 project, we carried out energy renovation of the interior lighting in the Krim sports hall. We replaced all the lamps with energy-saving LED lamps, thus obtaining higher levels of illumination and much better conditions for sports activities.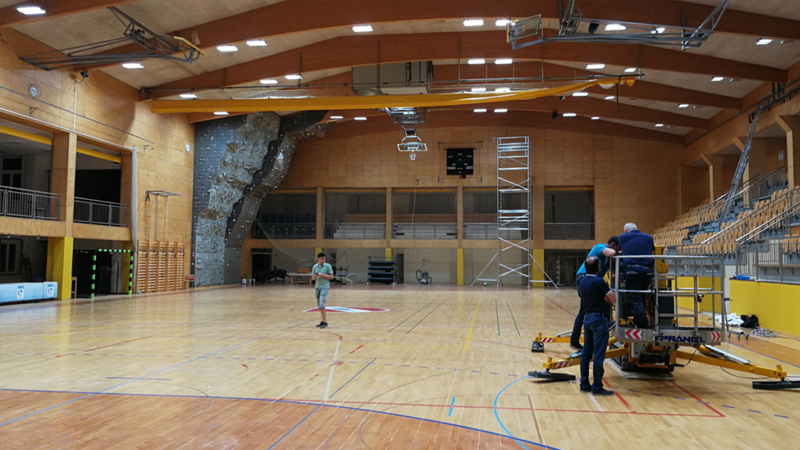 The municipality of Ribnica decided to renovate and replace the entire lighting system, which it also equipped with the possibility of regulation and management via smart systems. Renovation of safety lamps and electrical cabinets was also carried out.
With the renovation of the roof, the light shafts that let in daylight were closed, and the hall lighting is getting stronger and more energy-saving LED lighting. Adequate lighting levels provide better conditions for the game than the old lighting.
The Stožice Arena received new LED lighting, which ensures the best possible lighting conditions for the game and players, as well as for match broadcasts and the atmosphere in the hall. After the renovation, LED lighting brings greater savings with better lighting conditions.
Soccer field Rečica ob Savinji
In Rečica ob Savinja, a decision was made to build a new football stadium. The installation of lighting, which was carried out by our company, also belonged to the set of new buildings. New goalposts were installed at all ends of the pitch and appropriate LED lighting was installed.
Sports school playground Medvode
Athletes and recreational players expressed their wish for lighting on the playground right after the playground was opened. Javna razsvetljava d.d. as the main contractor, installed the equipment in the electrical cabinets, carried out the construction work of placing the pillars, and installed the lamps on the playground itself. Projected lighting was appropriately planned for the use of the playground, without unnecessary over-lighting.